LA006: Post Moves - "Boogie Night at the Edge of Town"
Release: 7/7/17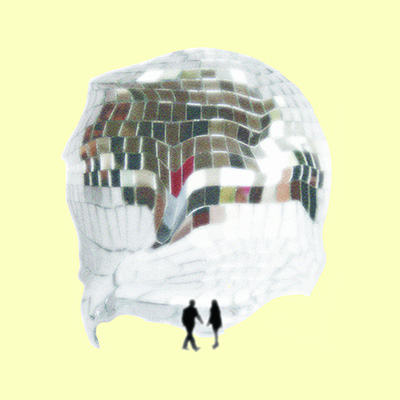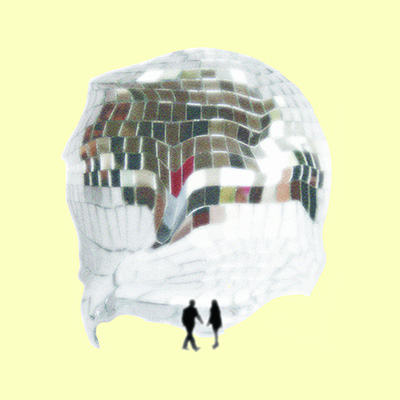 What the hell is Americana, anyway? Wedged right between the luddite folkisms of Jack Rose and the modal movements of Jim O'Rourke, you might find Post Moves. A band who called their first tape Little Jews and who sound like Jandek backed by a funk band doesn't sound like Americana, but when was the genre about fitting in? Post Moves make Americana about an America that makes no sense; pastoral, shambling and strange.
We last saw Post Moves in 2016's Mystery World Science Show, a hushed collection of low-key groovers fit for nighttime drives. Now we have Boogie Night at the Edge of Town, eight tracks of homespun offbeat country, indie and experimental pop. We still hear Wenc's obsession with ethereal slide guitars and with rambling stories-as-song. In Boogie Night, we find a bigger palette of sounds; harmoniums, bells, and choruses abound. The band found a sympathetic duo in recording engineers Kevin Christopher (Oh Rose, Pools) and Lahm Hiddendale (Oh Rose, Ben Varian), who took the band into their hideaway studio in Olympia, WA to coax out the album's eight otherworldly tracks.
Boogie Night stages its drama on a grander scale than previous Post Moves outings. "What is our nature?" demands guitarist Sam Wenc throughout opening countrified meditation on existence, "The Cavern." In the writing of Boogie Night, Wenc reflects "I found myself reaching for immersive, bodily music...music to get lost in." He found himself deep in the mantric (and manic) music of Tony Conrad and Sir Richard Bishop. Wenc's guitar weeps cascading melodies over the mantric harmonium of "Reg" and through, "Harvest", a nod to Blind Owl Wilson's poem, "Grim Harvest."
Alongside labelmates like neo-drone act RON and the pop-imbued Layperson, Post Moves materialize as part of a larger concept of weirdo indie. Too un-American to be Americana, too gunshy to be country, Post Moves emerge on Boogie Night wholly themselves, comparable only to their past records.
Lobby Art will release the album on Ltd Edition Vinyl, Cassette, and Digital on July 7th, 2017. - Mac Pogue
RIYL: Chris Cohen, Sam Prekop, William Tyler, Silver Jews
1) The Cavern
2) Mick's Surf Shop / Playa Pulpos
3) Pivot in the Post
4) With You, On Big Leaf Mountain
5) Last Gasp
6) Reg
7) Harvest
8) The Boogie Down*
Bio:
Nimbly stringing together the playful and the melancholy, Post Moves is Sam Wenc ruminating on the silly and sad world around him. Along with Julian Morris on drums and vocals and Nathaniel Kornet on bass, Post Moves revel in tush-pushin' grooves, winding guitar melodies, and tender vocals that seek to simultaneously induce a chortle and a tear. With the likes of Little Wings, Silver Jews, and Michael Hurley as ambassadors of the country-speckled, lyric-driven pop world Wenc and co. are beholden to, Post Moves slips and slides through a mysterious world, stitching together the strange and familiar
Credits:
Design + Layout by Lobby Art
Recorded by Kevin Christopher & Lahm Hiddendale
Mixed by River Nason
Mastered by Timothy Stollenwork
CAT#: LA006