LA010: Post Moves - "Unison of Motion"
Release: 7/6/18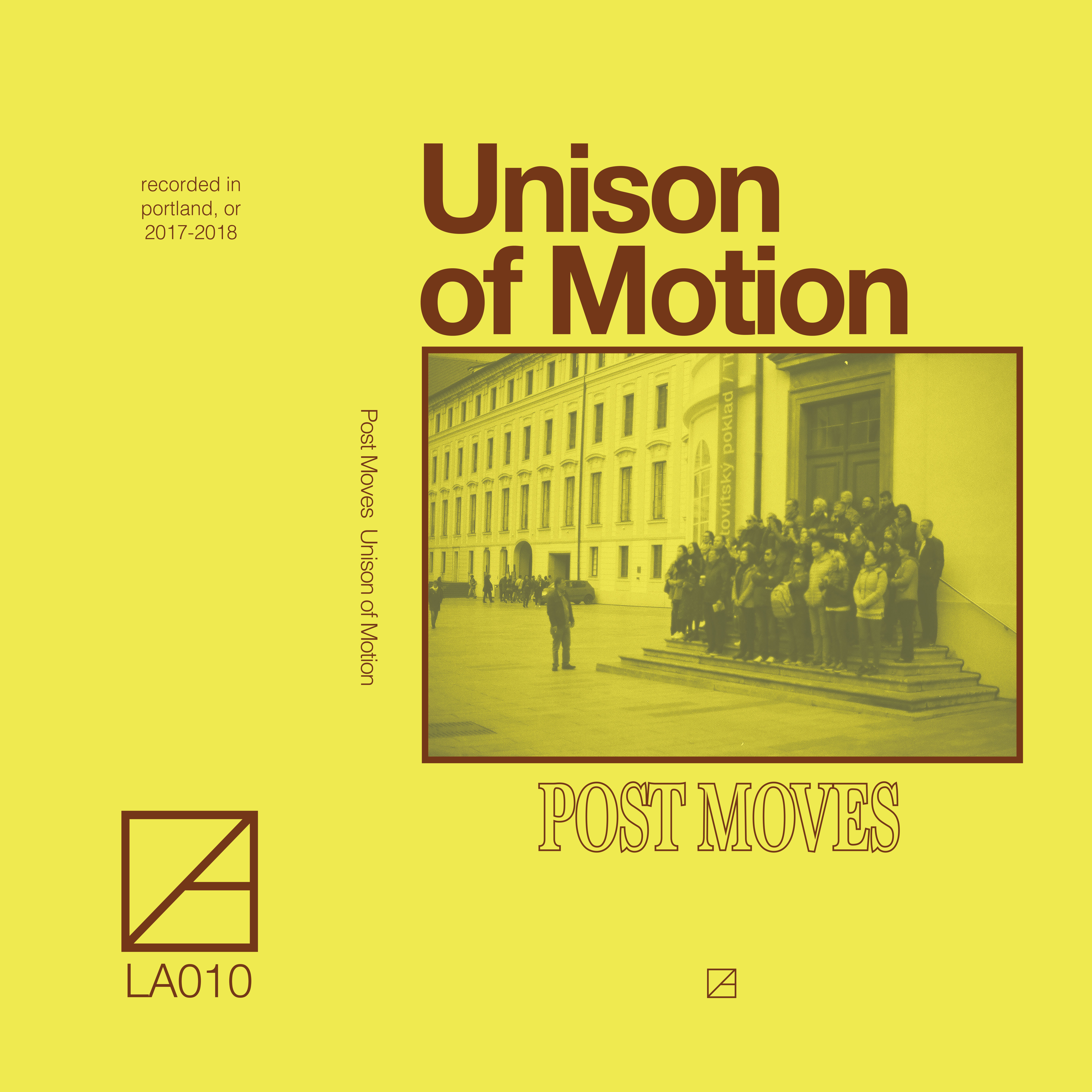 Always lurking beneath the surface, Sam Wenc's latest for his Post Moves project devotes nearly 45 minutes to drifting and restorative solo pedal steel guitar music. Hinted at in prior releases, "Unison of Motion" is a larger exploration of the disquieting, homespun american music Wenc probes. The 7 tracks unite to create something cosmically traditional and synthetically burbling. Wenc steps aside from the full band outfit here and unfetters himself from compositional pop, instead honing a more improvised approach. The pedal steel playing brings to mind others that have used the instrument outside of standard operating procedure (Daniel Lanois, Chuck Johnson) and the aforementioned synthesizer work recalls other songwriters turned modular interlopers (Sam Prekop, Kaitlyn Aurelia Smith). All told, it's a climatic and somewhat mournful listen, one worth the time to slow down enough to catch the drift.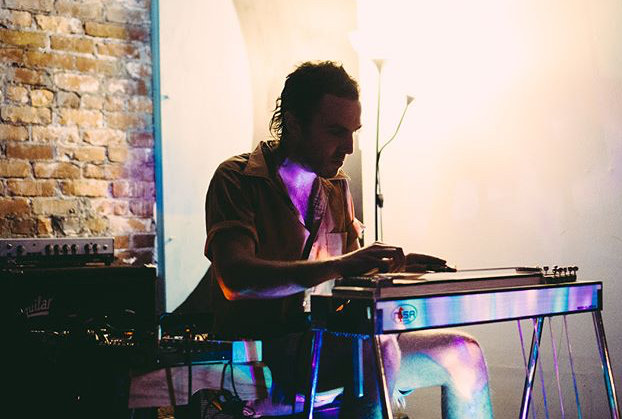 RIYL: Sam Prekop, Chuck Johnson, Daniel Lanois, Kaitlyn Aurelia Smith
1) The Arc of Life
2) The Country Yields the City
3) Manco Capac 648
4) Chigagou
5) Palimpsest
6) The Geography of Capital
7) What Happens to People
Bio:
Wedged right between the luddite folkisms of Jack Rose and the modal movements of Jim O'Rourke, you might find Post Moves. Through a collection of full lengths and exploratory EPs, Post Moves have walked the line between form and formless work. On their latest album, we still hear Sam Wenc's obsession with ethereal slide guitars and with rambling stories-as-song. In Boogie Night, we find a bigger palette of sounds; harmoniums, bells, and choruses abound. Finding himself deep within the mantric (and manic) music of Tony Conrad, Sir Richard Bishop, and Susan Alcorn, Wenc pulls at the disquieting aspects of American music. He stretches the confines of the pedal steel guitar to suss out the more textural & tonal elements of the instrument; it's restorative and transfixing, putting the work more in the camp of ambient than anything else. Ultimately, Post Moves make Americana about an America that makes no sense; pastoral, shambling and strange.